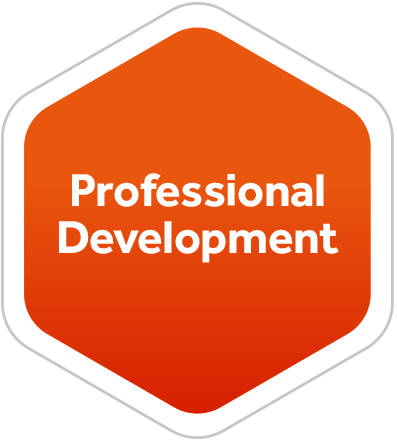 It is imperative for teachers and staff to develop professionally throughout the course of their careers. Staff are encouraged to maintain their own portfolio of evidence of their Continuing Professional Development (CPD).
Recording and co-ordinating CPD is a challenge to any school and our appraisal software SchooliP manages training in three main processes:
Centrally allocated courses and activities (CPD Controlled)

User defined courses/activities

CPD requests - where authorisation is required
When recording a CPD activity or course, the staff member provides simple details about the course including the provider (if known) and potential dates. Linking the training to areas of their performance management. A CPD co-ordinator will benefit from a seamless process of managing CPD requests. The paper trail is removed as all requests are managed centrally on SchooliP. CPD feedback can be collated that enables the effectiveness of CPD to be assessed.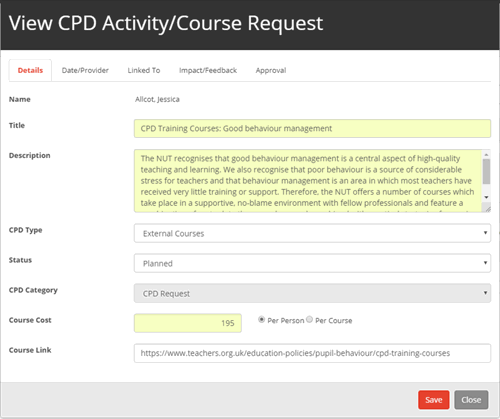 CPD Requests are dispersed through an approval workflow consisting of:
Line Manager

CPD Co-ordinator

Cover Supervisor
Approval must be gained at each stage of this workflow to ensure that the staff member is able to attend the course. Staff have the ability to provide feedback on any courses and activities to determine whether:
The course was worthwhile?

Would they recommend the course to others in the future?

Is there anything that they could disseminate to others within the organisation?
A report is provided which details costs and the feedback from courses and activities.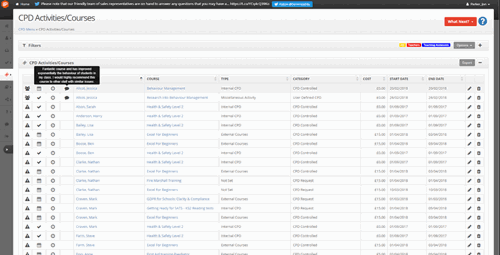 CPD is not just limited to training courses. There are numerous formal and informal ways that teachers develop. Any form of professional development can be logged within SchooliP. For instance, staff INSET can be recorded.
| | |
| --- | --- |
| Workshops | Qualifications |
| Accreditation | Online courses/webinars/podcasts |
| Observations (as either observer or person being observed) | Shadowing a colleague |
| Mentoring/coaching | Peer group exchange e.g. TeachMeets/Twitter groups/professional networks |
| Visiting other schools/colleges | Attending exhibitions and conferences |
| International visits and exchanges | Self-reflection |
| Personal reading | Research |
SchooliP gives CPD gravitas and provides comprehensive management of all processes. This creates a culture of staff seeking ways to enhance their skills and knowledge in building their professional portfolio.  This helps to drive improvement throughout your school.
To find out more about SchooliP, the simplest way to manage teacher and staff appraisal in schools, please get in touch.
Call 0333 0433 450 to speak to one of our sales representatives or email: info@derventioeducation.com.
Alternatively, click here to arrange a demonstration.