College Observations -
Question Level Reporting
Our software allows question level reporting following observations. This means that a plethora of data is generated following any observation activity. As a result, our CollegeiP software produces information that helps to inform the decision making process inside colleges.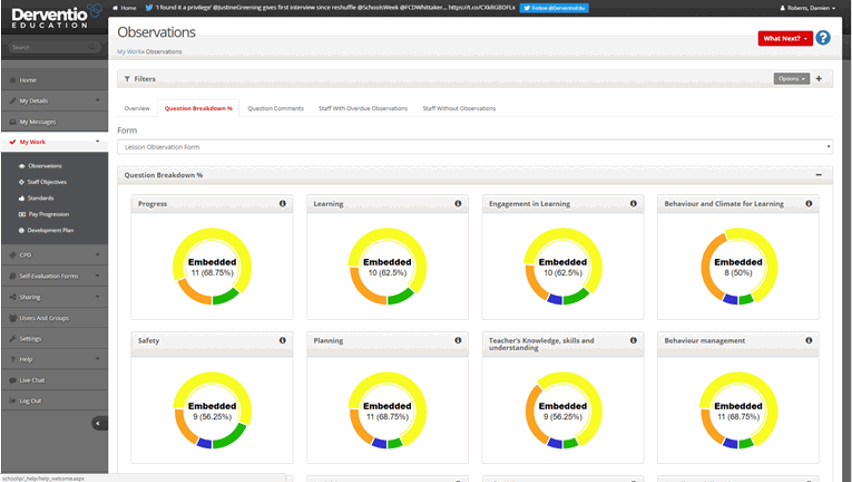 The Power of Statistics
On an individual basis, this information is helpful to a teacher to show the discrete features of their lesson. In the future, this can be compared to previous teaching to demonstrate progress. However, question level reporting across an institution means there are a large number of statistics available to illustrate collective performance. This can show how standards are being adhered to in faculties and across an establishment. Following observations cycles, detailed statistics can be produced to show the percentage of lessons that successfully meet given criteria.
Bespoke Functionality
Observation forms can be tailored to include options of your own choosing. This bespoke feature means that a wide range of facets can be included on an observation proforma. This can range from straightforward matters of students adhering to a learning policy to more complex areas such as students being aware of their target grade. Effectiveness can then be addressed and priorities across an institution can be identified. The flexibility of CollegeiP means that additional categories can be added over time.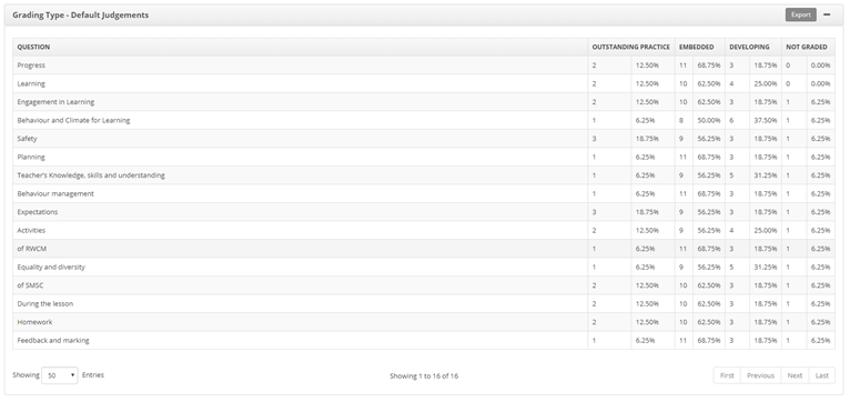 Summary
Overall, question level reporting is very informative for meetings and for illustrating priorities. The power of CollegeiP means that data can be utilised to directly influence decision making. Teaching and learning can become more focused across an establishment. This means that an academic vision becomes a lot easier to implement and maintain.
To find out more about CollegeiP and our question level reporting feature, please do call us on 0333 0433 450 or contact us via email: info@derventioeducation.com. Alternatively, you can book a no obligation demonstration by clicking here.