Effective Monitoring in Successful Schools
The core purpose of schools is to improve the lives of children through high quality of teaching and learning, so that every child can achieve their potential.
School leaders; therefore, have a responsibility to monitor the quality of teaching and learning. Effective monitoring contributes to establishing priorities for future improvement plans.
All teachers want to improve and accept that monitoring is key to assist in this improvement. However, the issue that faces schools and staff is the way in which monitoring is administered and conducted. Monitoring is successful when the teachers feel empowered and take personal responsibility for improving teaching and learning.
The monitoring process should be supportive and encourage staff to work collaboratively. Effective monitoring encourages collaboration and generates positive and supportive professional discussion.
SchooliP is the simplest and most effective way to manage teacher and staff appraisals in schools. It serves as a complete solution to empower your staff to embrace school improvement
Time is more focused on rich discussions about Teaching & Learning.

Michelle Zeidler - Director of Teaching and Development - Hurstpierpoint College
Reflection, combined with the professional discussions, allows staff to identify their personal strengths and areas for development. Staff are able to easily use SchooliP to identify and plan professional development, linking the training to areas of development. A CPD co-ordinator benefits from a seamless process of managing CPD. Feedback is easily collated and impact assessed.
An all encompassing school/staff development and improvement tool.

Andrew Sierant - Headteacher - Manor Farm Community Junior School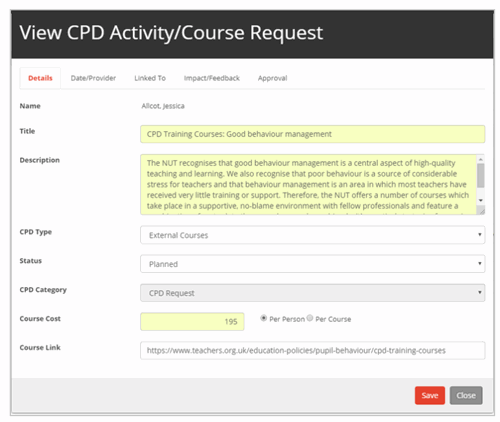 Effective monitoring focuses on the quality of the learning rather than on the classroom teacher. Monitoring records are securely kept and easily accessible to the teacher and not made available to anyone without the prior consent of the teacher.
The software, SchooliP makes everything very transparent for us!

Dwayne Toon - Headteacher - Rolleston Primary School
It is essential that three questions are answered before monitoring commences.
What do we want to know?
How can we find out?
How will the results be collated?
It is important there is an agreed understanding of what areas are to be monitored, is based on school or individual priorities. Priorities can be focused into objectives and actions  which may be completed to show progress over time. Supporting evidence is can easily be uploaded in a variety of formats using SchooliP, to demonstrate progress and achievements.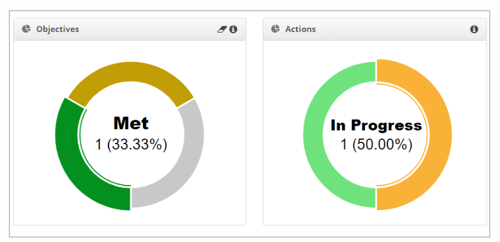 SchooliP ensures that objectives focused and integrated into daily routines and conversations concerning school improvement. Effective monitoring follows an ongoing process, to get a sense of 'typicality' and moving away from one-off snapshots. Monitoring is not totally based on lesson observations but may also include work scrutiny, pupil interviews, assessment data analysis and planning.
SchooliP enables observations to be carried out in real time on a laptop or tablet. Comments and gradings are immediately saved avoiding 'lost' paper reports and insufficient feedback. Bespoke monitoring forms can be created that meet the individual needs of your school.
Carrying out any type of observation in SchooliP is simple and intuitive. Paper is removed from this process and the results are automatically collated. The wealth of data generated can then be used to inform strategic decisions. This will allow you to enhance individual performance and drive school improvement.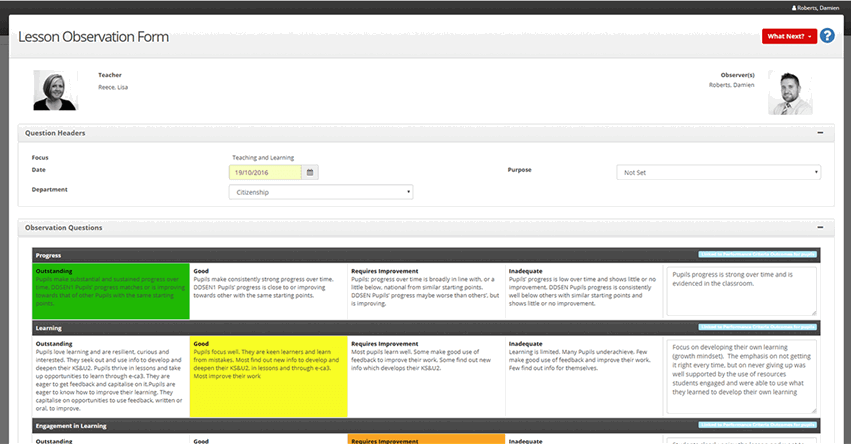 The information gathered, needs to be able to be easily collated, filtered and analysed to identify successes, areas for development, impact of professional development and subsequently how will it improve classroom practice.
Thanks to SchooliP a range of crucial processes are now interwoven with demonstrable value.

Gareth Butcher - Deputy Headteacher - Southfield School
To find out more about SchooliP, the simplest way to manage teacher and staff appraisal in schools, please get in touch.
Call 0333 0433 450 to speak to one of our sales representatives or email: info@derventioeducation.com. Alternatively, click here to arrange a demonstration.