At SchooliP we understand the importance that MATs place on systems that provide easy visibility of what is happening within their academies. We have worked in partnership with our MAT community to create an easy to use SEF dashboard that allows MATs to easily and instantly compare live, in real time, self evaluation performance across academies. Our approach to self-evaluation assists MATs in creating rigorous, robust and accurate self evaluation processes.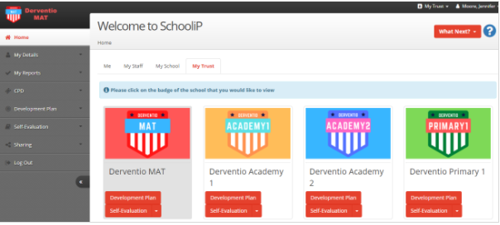 From the MAT dashboard the central team are able to easily access each academy's SEF, to 'deep dive' and gain a greater understanding of judgements and related evidence across the entire MAT.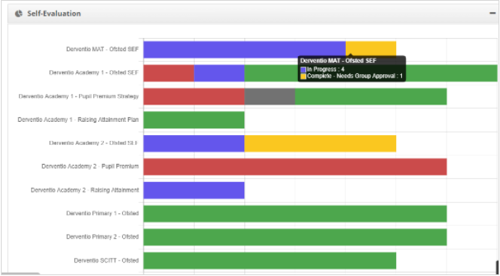 A user can click on any measure to 'drill down' from an aggregated trust-level view all the way to the academy specific level. Data can be easily filtered to create custom reports to be shared with stakeholders.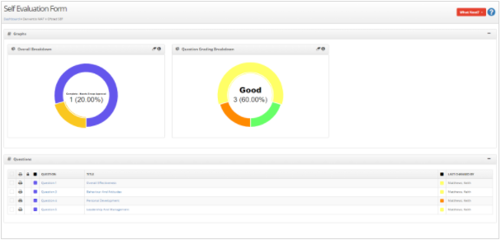 MATs have strategic plans that are able to seamlessly sit within the academy plans and provide clear evidence that all of the MAT priorities are being addressed by the academy. The central team is able to regularly review the strategic plans, alongside the schools SEFs, to ensure that the strategic plan is fit for purpose.

The MAT is successful as a result of the academies performance and the academies are successful because of the quality of the MAT. It is only when there is accurate self-evaluation that a precise plan for continual improvement can be developed.
Our SEF functionality assists academies on their improvement journey: refining and amending their priorities, objectives and activities; focusing on specific teaching and learning issues, building capacity and engaging in networking with other schools in the MAT and beyond.
See more information about the MAT view here
Please do not hesitate to get in touch on 0333 0433 450 or customercare@derventioeducation.com 
Find out more
Talk to our team today to find out how Derventio Education software can support you and your colleagues.
Book a Demo