"A comprehensive performance management system."
Here we explore the experience of a senior leader who has only been using SchooliP for a matter of days. We are aware that first impressions count and we are pleased that Andy Fisher, Vice Principal of Caroline Chisholm School has enjoyed a positive experience in encountering SchooliP for the very first time.
I was shown SchooliP on my first day in post. Immediately I saw that all staff are aware of all the targets and processes. They appear to be confident in using it to run appraisals.

Andy Fisher - Vice Principal - Caroline Chisholm School
For us at SchooliP, Andy's kind words are a vindication that we provide the simplest and most effective way to manage teacher and staff appraisal in schools. We asked Andy how his colleagues are finding our software.
My first impression is that it has been well received. I only took over running performance management three weeks ago; however, the ease of access has been impressive.
Andy is a convert of electronic performance management software and recommends looking at SchooliP. Caroline Chisholm School is based in Northampton and is an all-through school for just under 2,000 pupils aged 4 to 18.
In summarising SchooliP, Andy described the system as:
A comprehensive performance management system.
These kind words are a testimony to SchooliP's wide range of offerings. The software incorporates: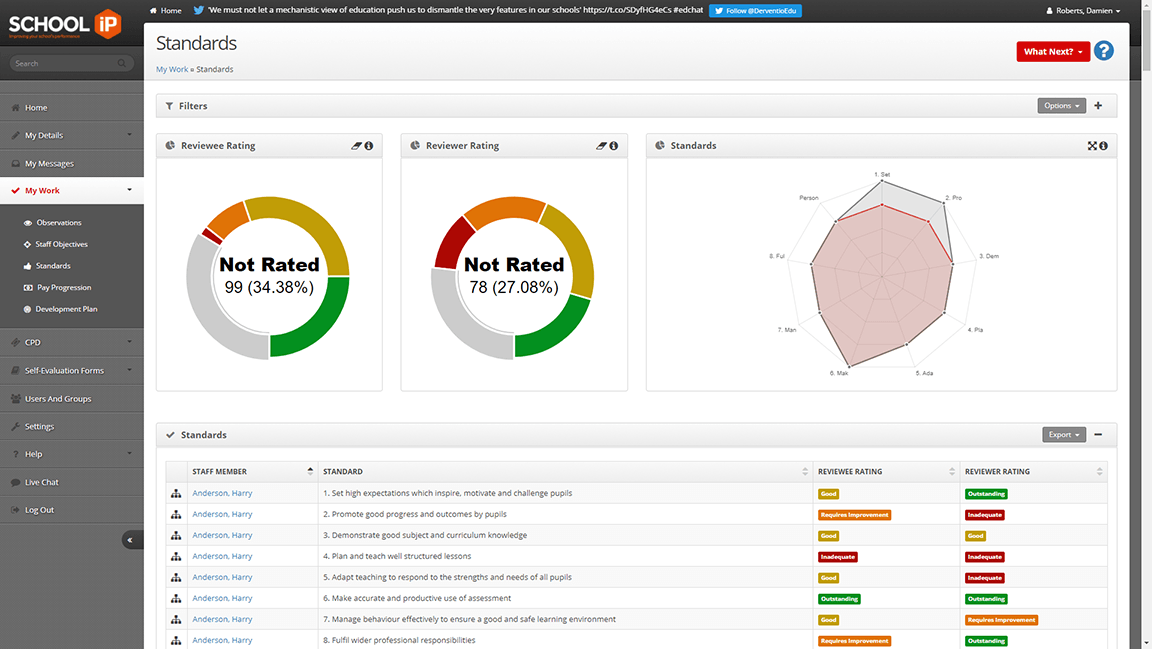 Our customer care team is on hand to provide support to new and existing users. For instance, we offer free online training for all users. Please explore the full range of support options that are available by clicking here. For our new customers, our installation process follows a series of easy to follow steps that ensure you are quickly in a position to use SchooliP.
Caroline Chisholm School enjoy a full data integration service with Wonde. As a result, all staff information is automatically synced from their Capita SIMS management information system into SchooliP. This improves efficiency and alleviates the need for time-consuming data entry for Andy and his colleagues. Wonde support all major MIS systems and more information about this excellent service can be found here.
If you would like to find out more about SchooliP, please call 0333 0433 450 or email: info@derventioeducation.com. Alternatively, you can book a demonstration by clicking here.