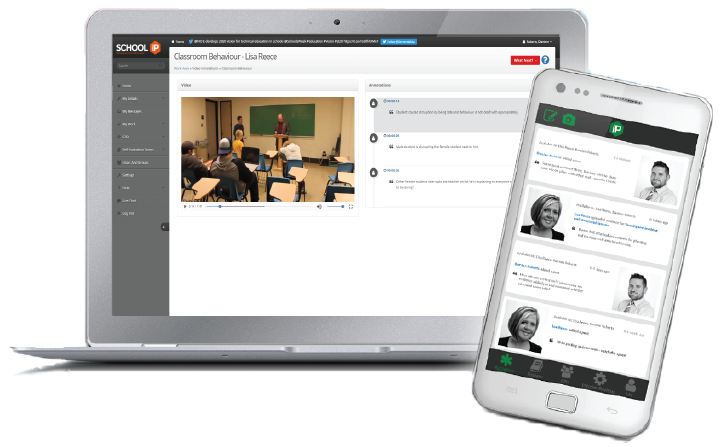 Using video for professional development in the classroom
It's time to focus on what teachers love – to teach.
We have taken steps to let teachers show off their skills within the classroom and encourage the sharing of best practice throughout the school, by introducing video lesson observations in SchooliP
Video evidence may be recorded by colleagues displaying evidence of outstanding practice and areas identified as requiring improvement. These videos are simply stored in the activity feed as evidence for their staff appraisal and ongoing professional development.
These videos may then be commented upon or annotated to highlight key areas for improvement and best practice by other staff within the school.
Depending on the merit of these video observations, these videos and their associated annotations may be shared with colleagues to boost professional development throughout the school.
Observing lessons: the future
With the new video annotations feature within SchooliP, staff can utilise expertise from not only their own school but other schools to observe their video lesson observation evidence and provide annotations of best practice and areas for professional development.
This allows for the sharing of best practice utilising experts who could feasibly be located across the world
How do we get started with video annotations?
Talk to your SchooliP representative who should be able to discuss the costs involved and devise a road map for the roll out at your school including training. To find out more contact your SchooliP representative on 0333 0433 450.
Contact Us