"SchooliP serves as a platform for all staff to drive whole school improvement."
The Park Academies Trust is a rapidly growing MAT, aiming by 2021 to be educating over 5000 students. The Park Academies Trust prides themselves on a high quality of teaching enabling students to reach their full potential and a provide consistent standard throughout their schools.
The MAT is built of like-minded local schools: ambitious schools focused on making a real difference for Swindon children. Overall, the MAT provides a wealth of successful experiences, the support and challenge needed to grow, and the economies of scale that are going to be vital in the tough financial landscape ahead.
At the very end of 2016, Clive Zimmerman was tasked with the position of Executive Headteacher at Abbey Park School (formerly Isambard Community School). In assuming control and establishing The Park Academies Trust, Clive looked at the existing system of performance management. One of his very first decisions was to introduce SchooliP. A system well know to him as it has been used successfully at Lydiard Park Academy since 2012. This enabled our MAT view feature to be activated.
One element of SchooliP that enabled immediate assessment of the performance of staff at Abbey Park School was the radar diagram dedicated to the Teachers' Standards. This then informed training needs throughout the trust.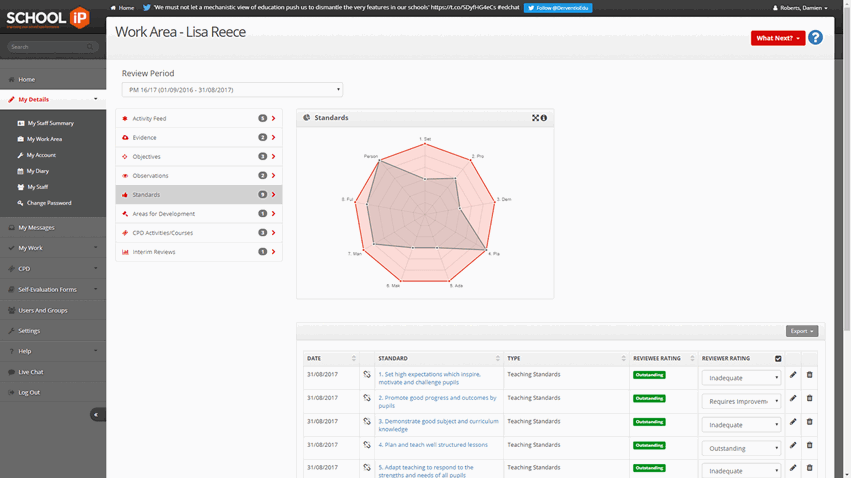 In overseeing two schools, Clive recognises that different schools carry out performance management in different ways owing to the idiosyncratic nature of education. SchooliP is mindful of this and the software can tailor aspects of the system to meet individual needs. Therefore, Lydiard Park and Abbey Park School have their own lesson observation forms integrated into the system to reflect this.
Whilst SchooliP cannot take the credit for the improvement in academic performance throughout the trust, the protocols involved have created more focus for staff. Therefore, SchooliP serves as a platform to drive improvement.
This has also extended into best practice for departments and faculties. Following a comparison of relative strengths, collaborative working has been established. Here, peers from the two schools work together to enhance the education experience for their students. Overall, Clive is impressed with the intuitive nature of SchooliP and considers the software to be very easy to use. This means that training demands are not excessive.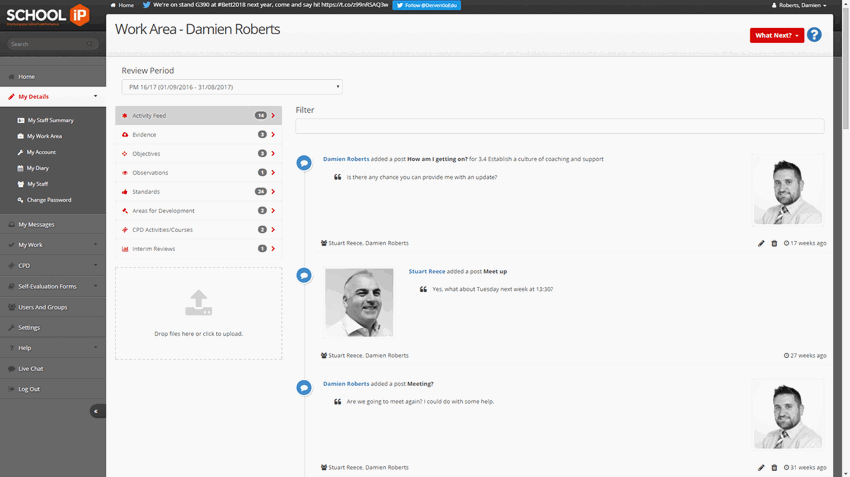 If you would like to enjoy the benefits that are being enjoyed in The Park Academies Trust, please do get in touch. Our sales team can be contacted on 0333 0433 450 or info@derventioeducation.com. Alternatively, click here to arrange an onsite or online demonstration of SchooliP.
Find out more
Talk to our team today to find out how Derventio Education software can support you and your colleagues.
Book a Demo