"Our SLT can immediately see the progress of appraisal objectives."
Jubilee Wood Primary School
Jubilee Wood Primary School used to run their appraisal system via a mixture of internal emails and paper-based forms. Observations were completed then filed away in the Headteacher's Office. They were rarely shared or utilised. Here we gain an insight from Headteacher, Tony Berwick on how SchooliP has benefited his school.
The biggest win for us using SchooliP is that key data and information is shared smartly and communication is so much easier. The Senior Leadership Team can see at the click of a button how the appraisal objectives are progressing and how they link to the wider school priorities.

Tony Berwick - Headteacher - Jubilee Wood Primary School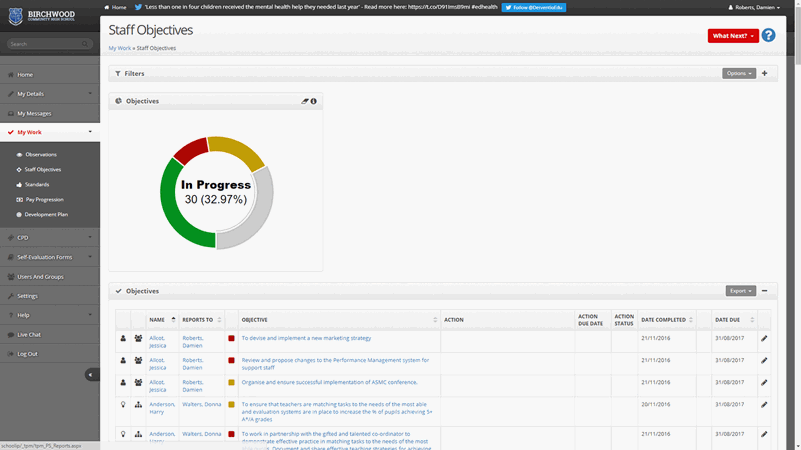 We asked Tony what impact this has on the staff and which features they are benefiting from using.
Appraisers prefer the system because performance management is now an ongoing, iterative process rather than an annual, rushed meeting. Blogging and uploading evidence makes the process two-way. Observations are recorded live straight onto SchooliP which makes the whole process manageable and smarter.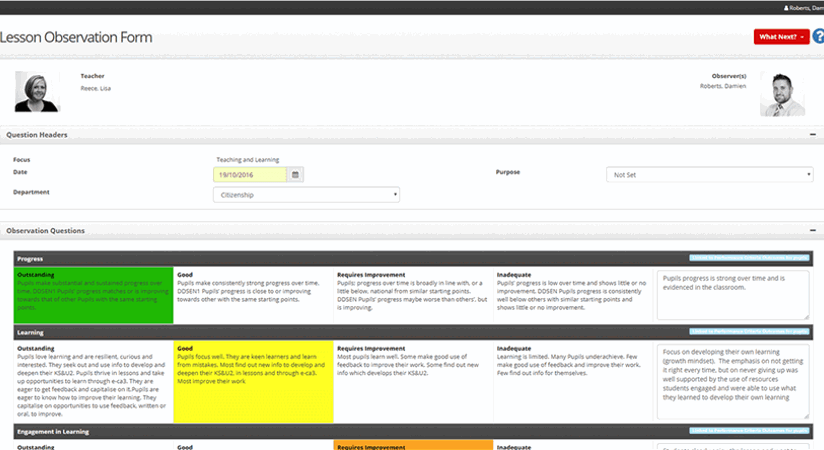 The power of SchooliP has enabled Jubilee Wood to improve their strategic decision-making and producing evidence for stakeholders is a straightforward process.
SchooliP is a clever system because it links the school's development priorities through appraisal to the cycle of self-evaluation. Reports are easy to run and updates on the status of our school development plan for Governors are now available instantly.
Tony has utilised the SchooliP system for both teachers and teaching assistants. He is also very complimentary on the intuitive nature of SchooliP.
We use SchooliP for all teaching and teaching assistant appraisals linked to standards which can be easily tracked and checked. SchooliP will save you time once you set it up and train staff in how to use it - in fact training does not take long as the software is easy to use and navigate.
In conclusion, we are delighted that Tony and his staff are satisfied with SchooliP. If you wish to experience the benefits that are currently being enjoyed by Jubilee Wood Primary School, please do get in touch with our sales team. We would be delighted to arrange a no obligation, free demonstration for you and your colleagues. Please call 033 0433 450 or email: info@derventioeducaiton.com
Find out more
Talk to our team today to find out how Derventio Education software can support you and your colleagues.
Contact Us