SchooliP Reports - Filter, export and report on your data
We are proud to offer free webinars covering key areas of SchooliP. Each session lasts up to 10 minutes and works best as a 1 to 1 session.
Using the Reports
This session will show you how to view SchooliP performance management reports and how to use the intuitive filters to display information based on your own defined criteria. This webinar will also show you how to export and print the available reports.
We recommend that senior leaders who are directly responsible for reporting performance undertake this webinar. Following the session, you will be confident in finding the information that you require. You will also be able to show other colleagues such as Heads of Departments, how to filter the available reports.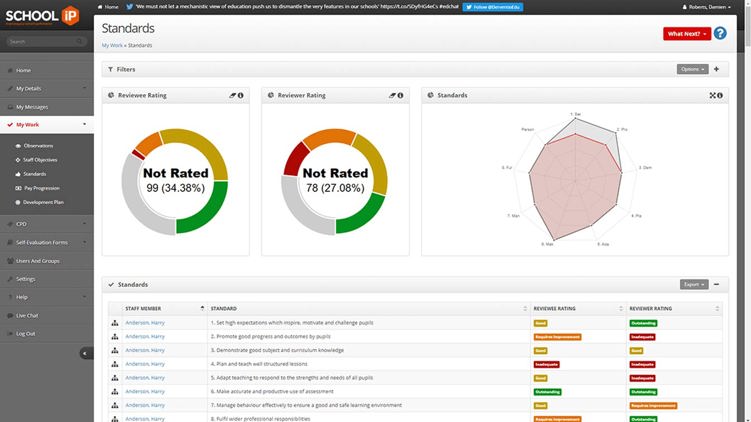 How it works:
Complete the form below to request a webinar. You will be sent an email to arrange a convenient time, with a link to access your session. You will be prompted to download an ActiveX control so that you can access the webinar. Please ensure you have SchooliP admin rights prior to your session.
Please take a look at our other webinars and remember that they are available free of charge as part of your SchooliP subscription.