SchooliP - Create whole school and departmental plans
We are proud to offer free webinars covering key areas of SchooliP. Each session lasts up to 10 minutes and works best as a 1 to 1 session.
School Development Planning
This session will show you how to manage your school development plan on SchooliP. You will be advised on how to add objectives and activities. This will enable you to manage your development plan and allocate sections to your colleagues.
The webinar is suitable for senior leaders and your system administrator. Following the webinar, you will be able to confidently use SchooliP to manage your school development plan.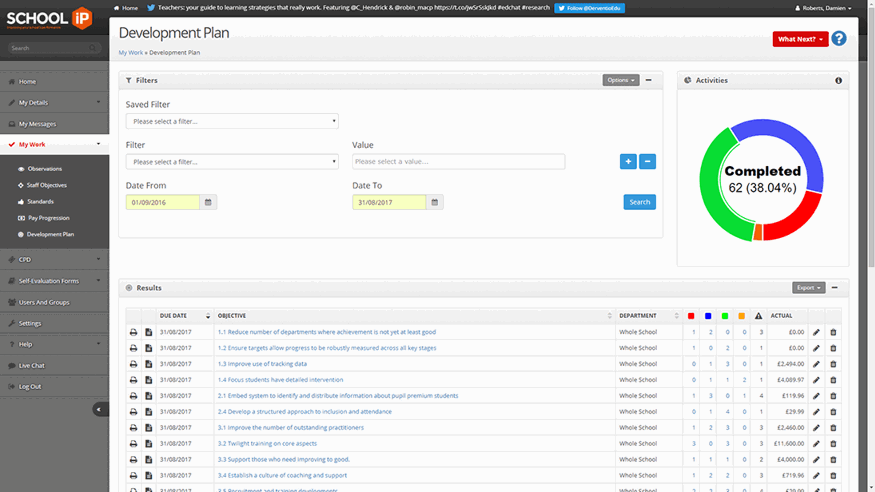 How it works:
Complete the form below to request a webinar. You will be sent an email to arrange a convenient time, with a link to access your session. You will be prompted to download an ActiveX control so that you can access the webinar. Please ensure you have SchooliP admin rights prior to your session.
Please take a look at our other webinars and remember that they are available free of charge as part of your SchooliP subscription.