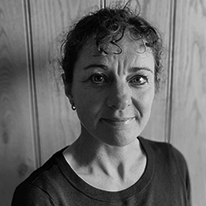 Charlotte Wardle is Deputy Headteacher of Richmond School in Yorkshire. She has over 20 years of teaching experience in a range of schools and has previously been a Head of Department, Advanced Skills Teacher, Assistant Headteacher and Vice-Principal.
Charlotte is a Business Studies expert and a Specialist Leader of Education. This experience and specialism are utilised at Trust level, working alongside other leaders, staff and schools. She is passionate about ensuring every student achieves the best that they can.
SchooliP was introduced to Richmond School in 2017. Charlotte and her colleagues carried out detailed research into our software and competitor products. SchooliP was chosen as it was well suited to the staff professional development needs of the school. It helped to streamline processes and reduced workloads. As a result, it has been well received by all staff. Soon after, SchooliP was recommended and introduced into Stokesley School and Northallerton School and Sixth Form College. All three schools are part of the Arete Learning Trust.
SchooliP ensures that every member of staff received the appraisal that they deserve. It is not seen as an onerous task and staff are able to use SchooliP with ease. Charlotte and her team are highly impressed by the level of customer service they receive. Most importantly, SchooliP is improving teachers over time to enhance student outcomes.
We are delighted that Charlotte will be championing the virtues of SchooliP to fellow professionals.
Become a Consultant
If you feel you could add value to our education services, please do get in touch. We are always interested in talking to fellow education experts and exploring how we could work together.
Contact Us