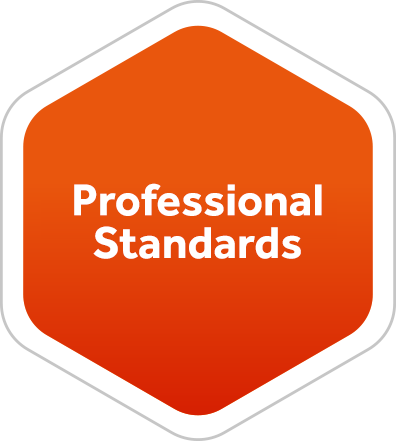 There are a number of standards or competencies for staff within schools to work towards:
Professional Standards for Teaching Assistants

Headteachers' Professional Standards

Support Staff Code of Conduct

Any Bespoke Set of Standards
SchooliP is the simplest and most effective way to manage teacher and staff appraisal.
Standards can be used to provide a framework for appraisals. This allows staff to rate themselves against standards or competencies using predetermined ratings. For example, Met, Not Met or other criteria such as Outstanding, Embedded and Developing.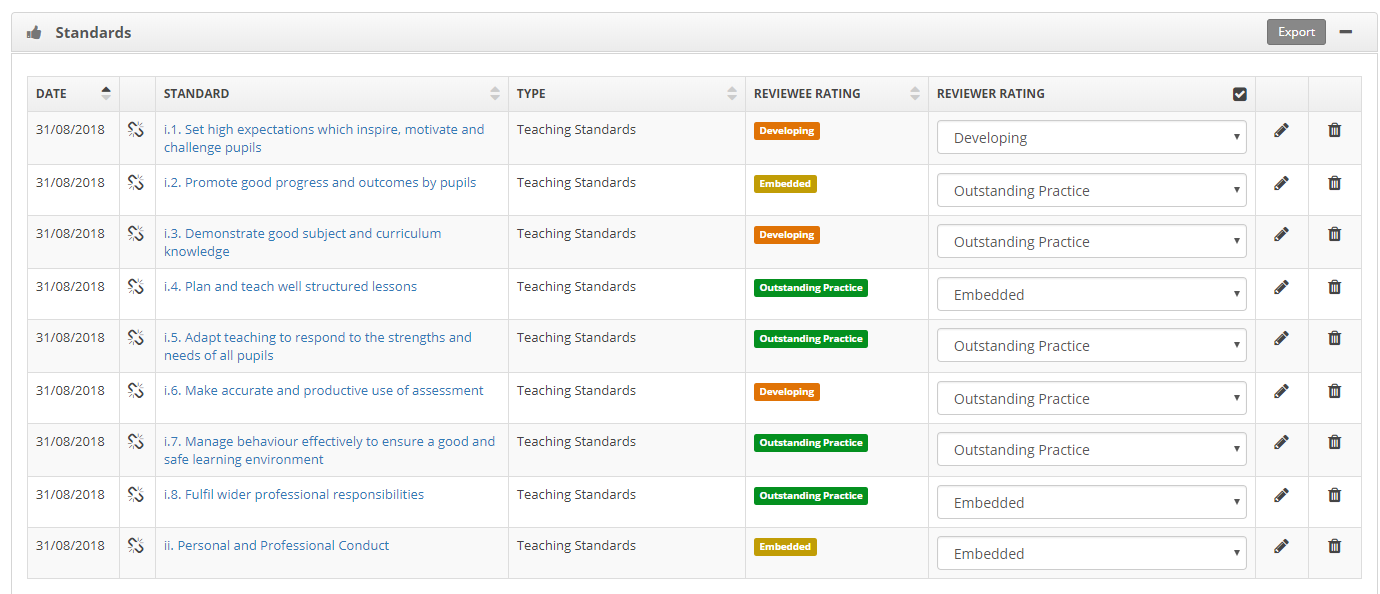 For an individual appraisal, both the staff member and the line manager may collaborate and provide a performance rating on an individual member of staff. This rating initiates professional discussions around relevant strengths and areas for development. As a result, target setting is well informed in initial review meetings and throughout the appraisal process. SchooliP displays this on a radar diagram which provides an immediate means of comparison.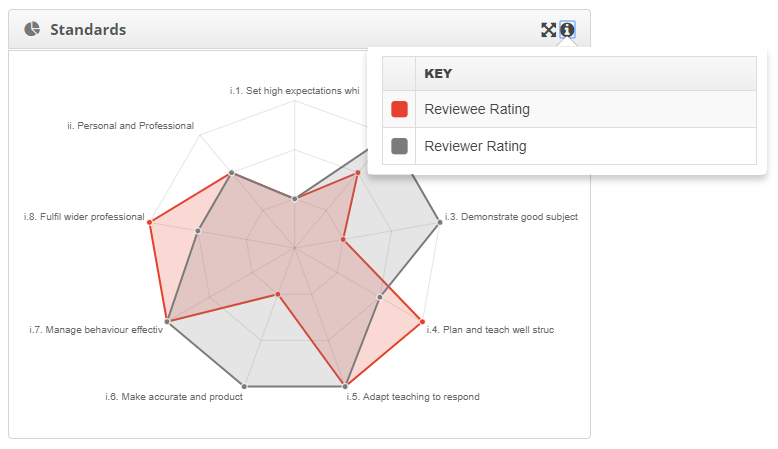 This information can be used for identifying any CPD needs. SchooliP features a full CPD module where courses can be requested, allocated and reviewed. On a collective level, skilled practitioners in the school can be identified to help reduce external training costs. Needs and priorities are identified by analysing your collective strengths and areas for development amongst your staff body. For MATs, this can be carried out on a trust wide basis. Resources can be allocated to areas of need and economies of scale are achieved.
SchooliP elevates the importance of standards and gives appraisals real gravitas. Your staff body will be more accurately informed of expectations and a structured approach is in place to drive improvement.
To find out more about SchooliP, the simplest way to manage teacher and staff appraisal in schools, please get in touch.
Call 0333 0433 450 to speak to one of our sales representatives or email: info@derventioeducation.com.
Alternatively, click here to arrange a demonstration.