Our partnership with WCBS means that our SchooliP customers have the opportunity to automatically transfer their WCBS data into our system. SchooliP is the simplest and most effective way to manage teacher and staff appraisal in schools. Our solution has a proven track record of improving standards, reducing costs and decreasing teacher workloads.
The data integration is carried out securely via an encrypted application programming interface (API). As a result, any staffing changes are automatically updated. This saves significant administration time and avoids any duplication of data entry. Schools are able to increase efficiency following this seamless integration.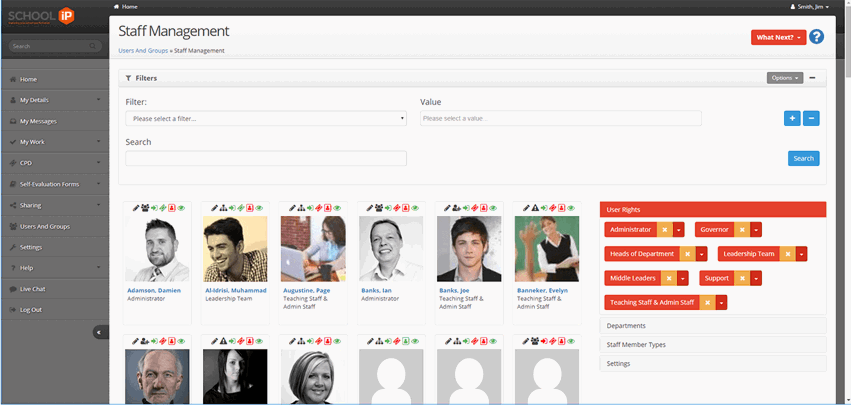 WCBS supply a leading suite of software solutions for the academic, administration, alumni and finance departments of fee-paying schools in the UK and overseas. They are a market leader with over 30 years of experience in the school data management sector. Their main products are:
3sysACADEMIC
passFINANCE
schoolADMIN
WCBS schoolPORTAL
WCBS schoolALUMNI
Their solutions enable users to access, organise, manage and share information quickly and accurately, improving efficiency and freeing up time, which can then be used for improving teaching and learning. We are pleased to be working in partnership with WCBS to effectively integrate SchooliP.
If you are a WCBS or SchooliP customer and would like to find out more about this excellent service, please do not hesitate to get in touch. Telephone us on 0333 0433 450 or email: info@derventioeducation.com.
Find out more
Talk to our team today to find out how Derventio Education software can support you and your colleagues.
Contact Us