Our partnership with Groupcall enables SchooliP to be integrated with all the leading school Management Information Systems (MIS). This streamlines processes for our customers enabling them to save valuable time and effort. Staff information is transferred securely via an encrypted Application Programming Interface (API). This means that staff data is automatically synced. For instance, any staff changes appear in SchooliP and the double entry of data is avoided.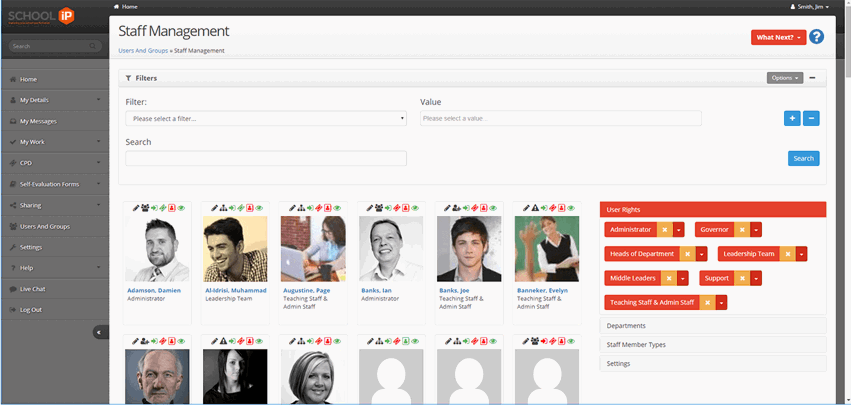 Groupcall allows data integration with a large number of MIS systems:
Arbour
Bromcom
Double First
Edubag
Facility
Furlong
iSAMS
Progresso
Pupil Asset
RM Education
Scholar Pack
SEEMiS Group
SIMS
WCBS
SchooliP is the simplest and most effective way to manage teacher and staff appraisal in schools. Our solution is proven to improve standards, reduce workloads and decrease costs. We are pleased that our partnership with Groupcall enables our customers to enjoy seamless access to data integration.
If you would like to find out more about this excellent service from Groupcall, please do not hesitate to get in touch. Telephone us on 0333 0433 450 or email: info@derventioeducation.com.
Find out more
Talk to our team today to find out how Derventio Education software can support you and your colleagues.
Contact Us