Derventio Education is
supporting Southern Rocks
Derventio Education will be supporting Southern Rocks 2019. This OneSchool event is a 'teachers for teachers' conference and this year's will focus on the language of learning. The event will take place from 9:00am on Saturday 2nd February at Hindhead Campus, Surrey and tickets can be purchased by clicking on the image below.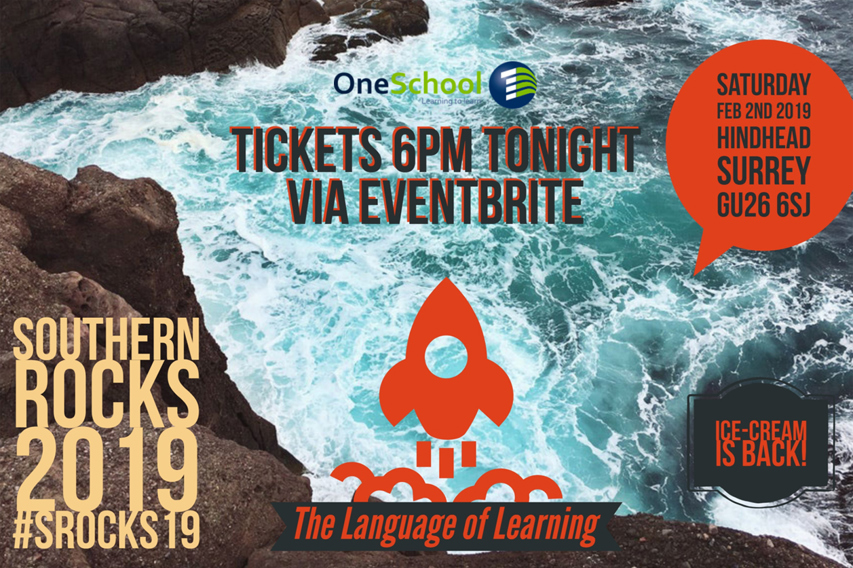 Southern Rocks 2019 will be hosted by Kristain Still, Headteacher of Focus School and David Rogers, Deputy Headteacher of Focus School. Attendees will get to hear three keynote speeches from Caroline Spalding, Leah Wright and Chris Dyson. There will be over 40 teacher led group sessions to choose from throughout the day. 
As the producers of SchooliP, the simplest and most effective way to manage teacher and staff appraisals in schools, we are proud to sponsor the Golden Ticket Draw at such a vibrant event. This will give attendees the opportunity to win some fantastic prizes.
The very latest information about Southern Rocks can be found by searching for #scrocks19 on Twitter. Southern Rocks is a voluntary event which is not-for-profit which offers unprecedented networking opportunities. We strongly recommend that you attend what promises to be a superb event.
If you would like to find out more how SchooliP could assist your school, please do get in touch. Our sales team are available on 0333 0433 450 or info@derventioeducation.com. If you would like to arrange a demonstration of SchooliP, please click here.
Find out more
Talk to our team today to find out how Derventio Education software can support you and your colleagues.
Contact Us