MIS integration
- SchooliP and Wonde
Here is some information for our SchooliP customers that currently enjoy MIS integration with our partner Wonde.
As you are aware, SchooliP by Derventio Education uses Wonde to securely access the data we need from your MIS such as your staffing data.
To assist all of our SchooliP customers, we have worked alongside Wonde to help provide further clarity on the exact data we collect and to give you more control over that process.
With the GDPR less than two months away, Wonde will be releasing a new Schools Portal which will allow you to login, access information you need to assist you with GDPR compliance, and to manage exactly what data is accessed by third parties. This is illustrated in the image below: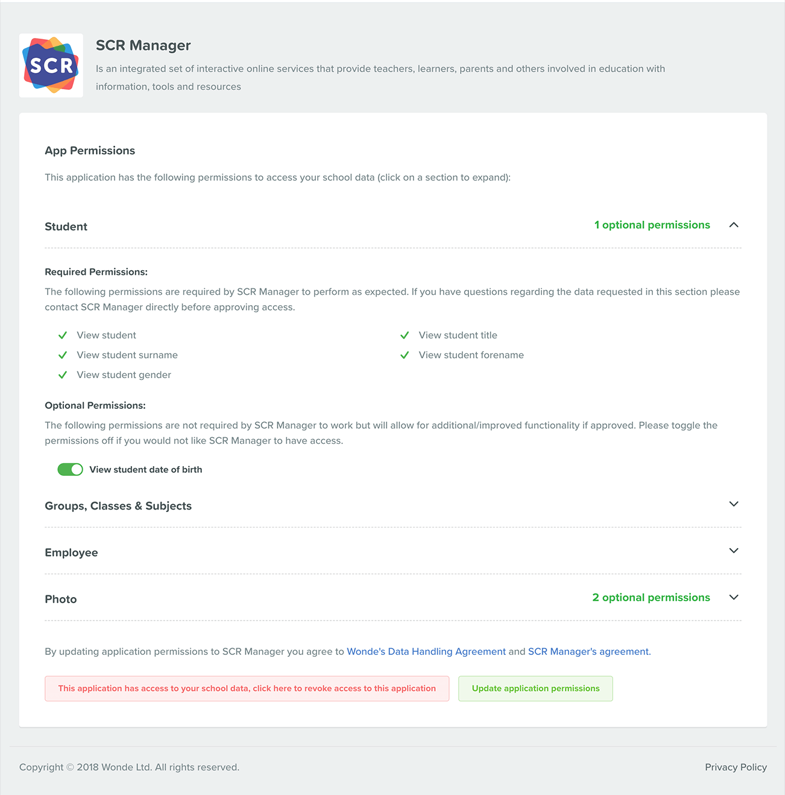 Wonde will be making contact with our SchooliP customers that utilise MIS integration to detail how they will be able to access the new portal.
In the meantime, please do get in touch with us if you have any SchooliP queries. We can be contacted via email: customercare@derventioeducation.com or the telephone: 0333 0433 450.
SchooliP and Wonde - GDPR Update
Here is some information from our partner Wonde concerning GDPR.
Contact Us