At Derventio we have been collaborating with our IP community to develop our Teaching Hub system. The flexibility of SchooliP allows it to be used in varying formats for schools and colleges as well as students in adult learning and non education settings. SchooliP is now being used to easily oversee and manage our professional users during their engagement in the Teaching Hubs.
SchooliP adaptability allows it to easily manage users involved in the early career framework as well as during their professional accredited qualifications (NPQH, NPQEL, NPQLBC, NPQLT, and NPQLTD )  
The system, as with the other uses of SchooliP, creates easily understood graphical displays that allows the user, in whatever role,  to drill down to gain more information. This may be the professional involved as a user or the person who is the administrator, who oversees all professionals engaged in the various qualifications.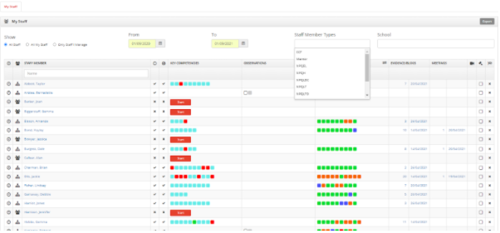 Dashboard showing all users and their progression 
The system allows the individual user to create their own professional portfolio that accompanies them on their journey. This is the journey of Sam who is involved in the NPQH qualification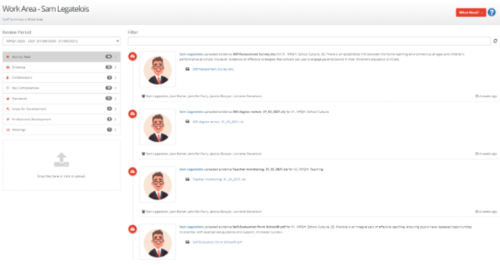 Sam's individual work area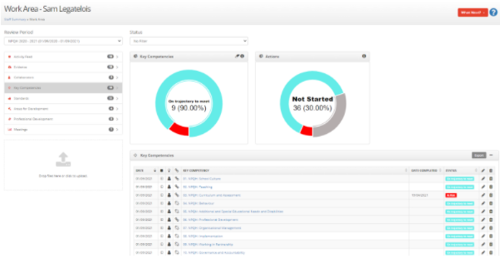 Sam's competencies based on the NPQH criteria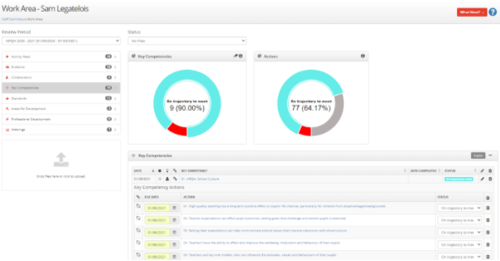 Competencies are able to be broken down into smaller action criteria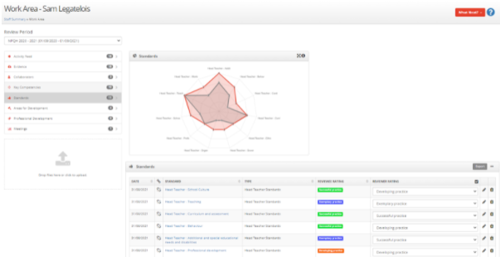 NPQH aligns to the Headship standards which are able to be linked to Sam's work area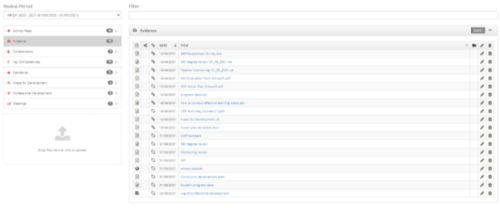 Sam uploads evidence against his competencies and actions

Guidance can be provided by his mentor using areas for development

Collaborators can be added to help Sam on his NPQH journey

Meetings between Sam and his mentor are recorded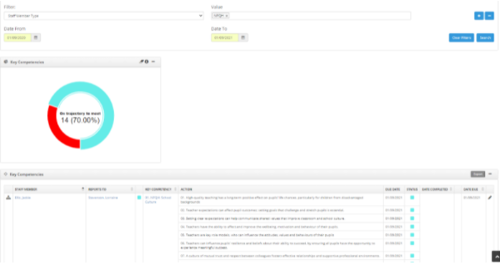 Administrators are easily able to view the activity and progress of each participant
This gives you a brief overview of using SchooliP for overseeing participants at a Teaching Hub. A series of webinars are being scheduled, not just for our current customers but for all the hubs - if you are interested in finding out more then please get in touch.
As you can see SchooliP is the perfect framework for supporting this process and over the coming weeks we will be sharing lots of advice and support.
Find out more
Talk to our team today to find out how Derventio Education software can support you and your colleagues.
Book a Demo