Do you want to manage your professional development easily within your daily routine?
Are you tired of your professional development taking a backseat? Do you have time to gather meaningful evidence to present at interim reviews?
Staff within schools are busy with their day to day workload.
In particular, teachers find the process of gathering evidence for appraisal and professional development an additional burden. 
Sometimes these professional development conversations may be held whilst passing in the school corridors and hidden amongst email exchanges in their already overbusy inbox. 
Gathering this evidence is time consuming and generally a paper-based exercise.
A smarter way to work would be to use the tools we have in everyday use - like mobile phones and a web portfolio for the evidence.
SchooliP is a web-based and mobile application for providing better personal outcomes for pupils and staff through joined-up staff professional development, school improvement and self-evaluation.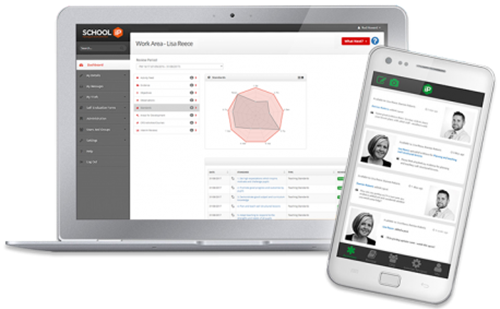 SchooliP provides a free mobile app that staff can use to take photographs and videos of evidence and upload into a secure portfolio, ready for their one-to-one conversations about improvement. Notifications are also sent to staff via e-mails to inform them of their obligations and keep them informed of the latest updates. 
As a result, the staff review process becomes more readily available to all parties, reduces the burden of time on staff and ultimately empowers staff with their own improvement. To find out how SchooliP could support your appraisals for all staff either call +44 (0) 333 0433 450 or book a free demonstration now.
Find out more
Talk to our team today to find out how Derventio Education software can support you and your colleagues.
Book a Demo