"SchooliP software enables an open dialogue promoting a reflective culture."
Queen Elizabeth High School
Queen Elizabeth High School in Herefordshire uses SchooliP to manage their appraisal system. In speaking to Assistant Headteacher, Seb Seneque we were able to understand why SchooliP has been so well received by the staff body and the benefits that are being enjoyed. The school is home to over 300 pupils aged 11 to 16. SchooliP is an online platform that integrates performance management, CPD, improvement planning and self-evaluation.
On receiving a promotion to Assistant Headteacher, Seb instigated the introduction of SchooliP. This led to the setup of the software with our customer care team. We asked Seb to comment on the use of SchooliP at his school.
SchooliP is now embedded. We are able to analyse teaching and learning data. This opens up a good dialogue between the observer and teacher. Staff are able to provide their own evidence to meet their targets. As a result they are given greater responsibility in setting and working towards their targets.

Seb Seneque - Assistant Headteacher - Queen Elizabeth High School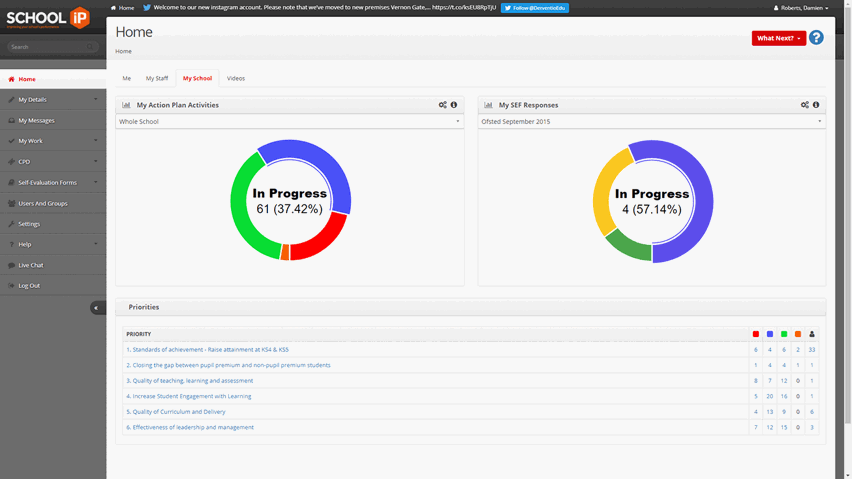 It is apparent that Seb and his colleagues are fully utilising SchooliP and are benefiting from productive appraisal meetings where targets are devised to drive school improvement. Seb first encountered SchooliP by visiting another school that was using our software. He cited that a key selling point of the system is that all appraisal information is kept centrally.
It is completely cloud based which means that all the information is held securely.
We are delighted that SchooliP offers piece of mind to our users. Seb identified that all staff use the system at Queen Elizabeth High School. Understandably, staff who utilise it the most are more confident than others. In order to assist our users, SchooliP provides unlimited, free of charge online training.
The system is a success as staff are on board and using SchooliP.
Seb identified that the most useful feature for him within SchooliP is the effective recording of observations that has been achieved by creating bespoke observation forms with our development team.
Working with SchooliP we have been able to develop lesson observation, learning walk and book trawl templates. The results of these can then be analysed which has been incredibly helpful.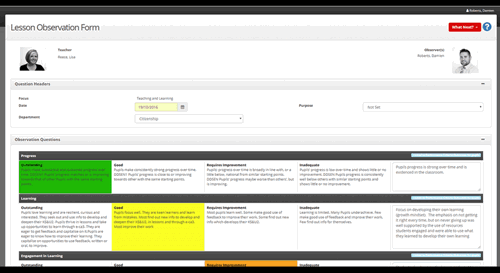 We appreciate that every school is different and has its own particular needs. Therefore, the customisation of SchooliP allows our support team to create bespoke forms for users that enable observation activity to operate as desired. Finally, we asked Seb what he would say to anyone considering using SchooliP.
I would welcome the opportunity to show them the impact that SchooliP has had at Queen Elizabeth, by letting them see how I use it. SchooliP enables an open dialogue promoting a reflective culture.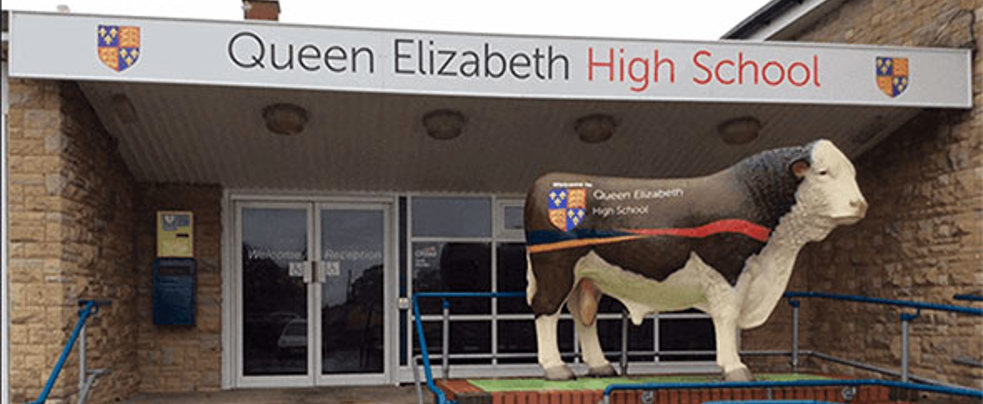 To find out more about SchooliP, please get in touch with our sales team who would be delighted to answer any queries that you have. They can be contacted on 0333 0433 450 or by email: info@derventioeducation.com. Alternatively, click here to arrange a demonstration.