"Bespoke, tailored solution that was flexible to our needs."
Manor Church of England Academy
SchooliP is the simplest and most effective way to manage teacher and staff appraisal in schools.
Manor Church of England Academy, York are a long term SchooliP customer. Since 2014, performance management has been managed online following the replacement of a paper based system. During their most recent OFSTED and SIAMS inspections, the Academy received outstanding ratings. Here, Vice Principal for staffing, Liz Mastin outlines her experience of using SchooliP and the benefits that are enjoyed.
The strength of SchooliP is it allows me to have an overview of the strengths and areas for development of the staff as a whole. For individual staff it is quick to add evidence - particularly as we all have iPads.

Liz Mastin - Vice Principal - Manor Church of England Academy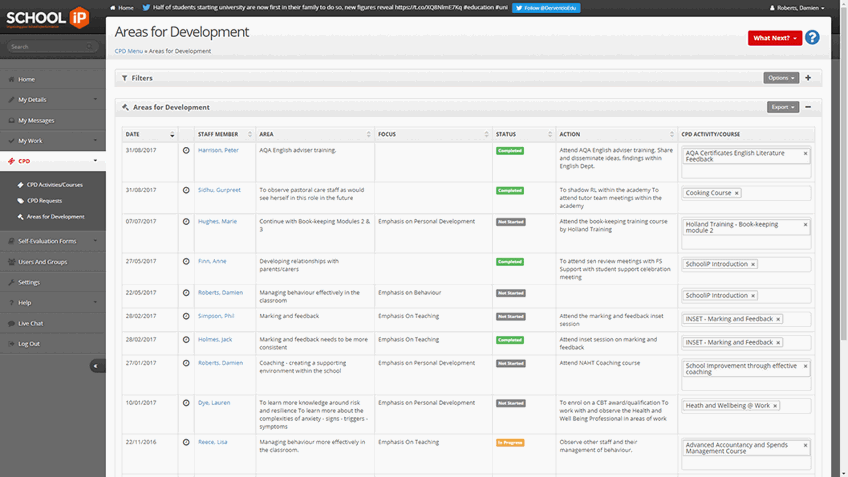 Immediately, we can see how SchooliP provides a consistent approach for appraisals. Liz has highlighted how easily information is recorded within SchooliP. Our software supports all major devices and allows observations to be conducted in real time. Results are collected immediately and reports can be filtered by department, faculty and year groupings. This level of detail means that analysis can be carried out to identify collective strengths and areas for improvement. This allows school improvement to be more focused.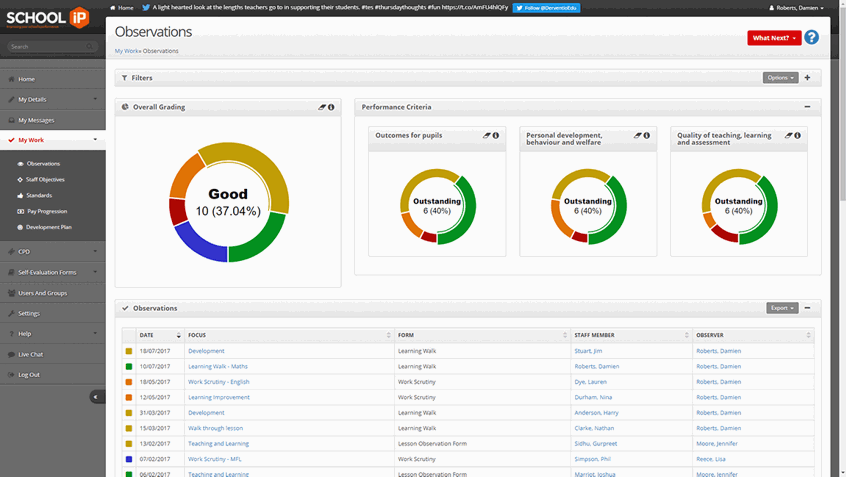 Liz was very complimentary of our customer care team who have recently been providing some assistance by updating classroom observation forms. This illustrates the flexible nature of SchooliP as customisations can be applied for individual schools.
We are trying to use the system more effectively and the support that we are receiving is proving very helpful to ensure that SchooliP changes to reflect our evolving needs. It is flexible and bespoke.
To conclude our conversation with Liz, we asked her to summarise her SchooliP experience and if she had any advice for a school considering SchooliP. There was a very simple reply!
Use it!
Manor Church of England Academy, York is home to just over 1000 pupils aged 11 to 16. We are delighted to hear that Liz and her colleagues are enjoying a positive experience in using SchooliP. To find out more about the simplest and most effective way to manage teacher and staff appraisal in schools, please call 0333 0433 450 or email: info@derventioeducation.com. Alternatively, click here to arrange a demonstration. We would welcome the opportunity to tell you how you can enjoy the benefits being experienced at the Manor Church of England Academy.
Find out more
Talk to our team today to find out how Derventio Education software can support you and your colleagues.
Book a Demo