'We are delighted! CollegeiP enables all processes to be thoroughly reviewed!'
Kendal College is a further education college and is situated on the edge of the Lake District National Park. The College has over 150 staff who provide a range of training and education programmes for over 4,000 students.
CollegeiP is the performance management software of choice for Kendal College. In speaking to Tam Breeze who is Quality Manager at the college, we ascertained the benefits that are being enjoyed in using CollegeiP. The college is split over two campuses and our software helps to maximise the value of performance management for all staff.
The reason for the college adoption of CollegeiP is a very familiar story. Richard Evans, Head of School was visiting the BETT show in London. On receiving an initial demonstration of CollegeiP, he then arranged a further demonstration of the software at the college. A decision was made to purchase the software. We asked Tam about the implementation of CollegeiP at Kendal College.
As a new system, it did take a while for us to get going. We knew we wanted to be live at the start of the academic year and time was spent developing the functionality of the software beforehand.

Tam Breeze - Quality Manager - Kendal College
CollegeiP has several elements that can be customised to optimise the user experience. For Kendal College, their Self-Assessment Report, Quality Improvement Plan and bespoke lesson observations forms were integrated into CollegeiP. This has enabled Kendal College to use the system extensively as each element is tailored to their needs.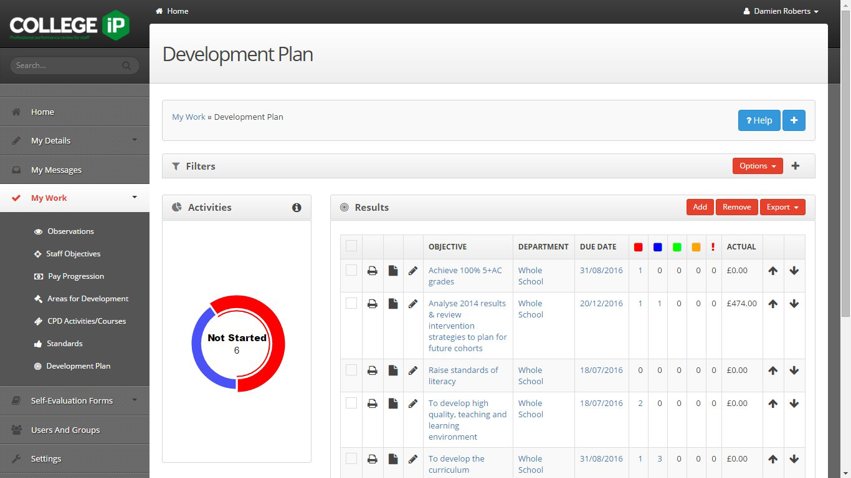 On a day to day basis, CollegeiP is utilised for performance management. It enables lesson observations and quality audits to be recorded. Furthermore, when a complete curriculum performance review is undertaken, samples of marked work are reviewed, schemes of work checked and teaching and learning observed; CollegeiP enables the accurate recording of these.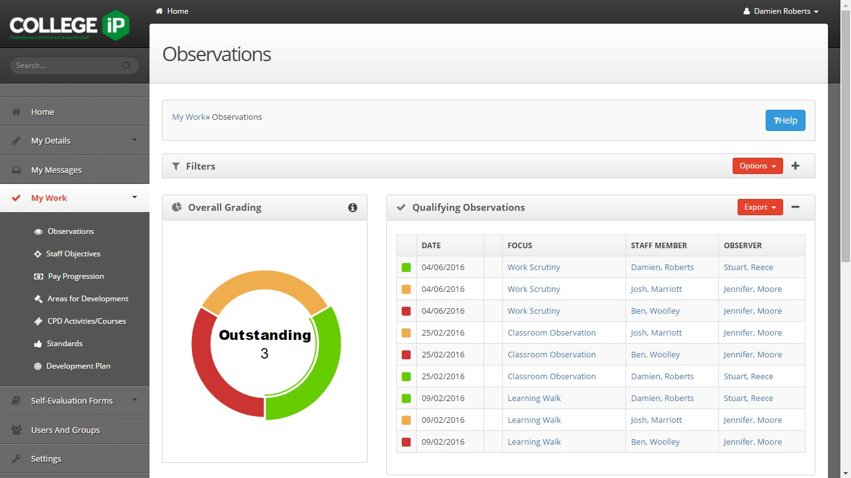 Performance management at Kendal College is a very comprehensive process and we are delighted that CollegeiP enables all processes to be thoroughly reviewed. Furthermore, we are pleased to hear that Tam is very satisfied with our customer care team.
The level of support that I receive is consistently very good. If I ever have any queries, I make contact via email and always receive a prompt reply.
We asked Tam, what she would say to another college that is considering adopting CollegeiP.
I would advise the college concerned to go and visit another another college that is using the system. The system has lot of layers and it does take some time to get used to it. I would advise colleges to use the system in the way that they would like to use it. This way, you really get to take advantage of the bespoke functionality.
To conclude, we asked Tam if visitors would be welcome at Kendal College.
Of course, we would happily show any potential users our CollegeiP system.
If you would like to experience the benefits enjoyed by Kendal College, please contact our sales team on 0333 0433 450 or email: info@derventioeducation.com. Alternatively, click here to arrange on onsite or online demonstration of CollegeiP.