SchooliP Self-Evaluation - Managing your SEF
Free webinars covering key areas of the Software. Simply choose a topic of your choice, state a date and time that suits you and book on. A member of our team will be in touch to confirm your session.
Each of these sessions last up to 10 minutes and work best when run as 1 to 1 sessions.
SchooliP: Self-Evaluation
This session will show you how to view and update the SEF, including an explanation of the workflow.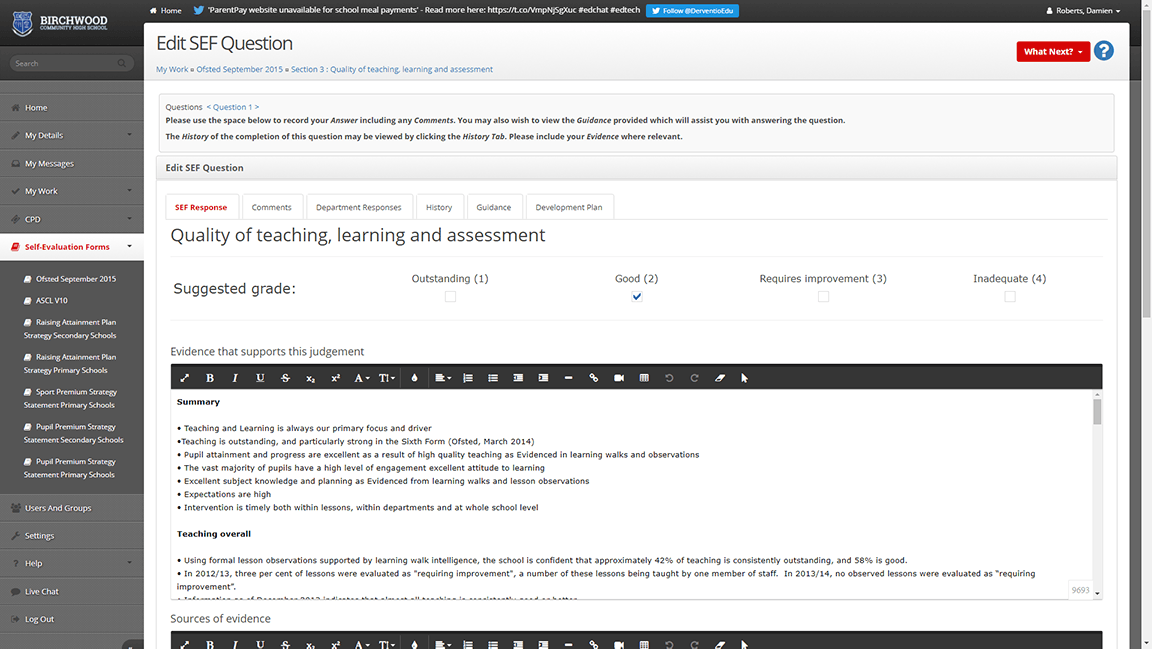 How it works:
You will be sent an email on the day, usually 10 minutes before, with a link to access your session. You may be promoted to download an ActiveX control so that you can access the webinar. Please ensure you have admin rights prior to your session.
Please check out our other webinars. All webinars are included for free as part of your subscription.