Our partnership with Wonde allows us to integrate SchooliP with the leading Management Information Systems (MIS) used by schools. This integration streamlines processes for our customers, saving valuable time and effort. It means that specified staff information can be transferred securely via an encrypted Application Programming Interface (API). Data is automatically synced to ensure any changes such as new staff members, are instantly added to SchooliP.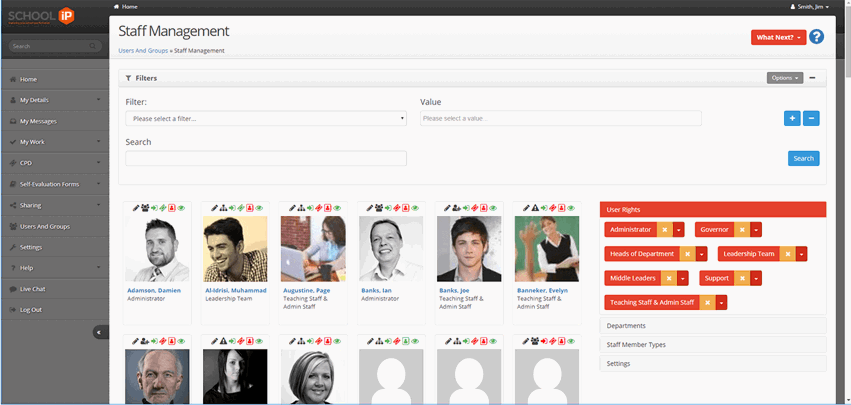 MIS integration with SchooliP is available through Wonde for the following MIS systems:
Advanced Learning Facility/CMIS
Advanced Learning Progresso
Arbor
Capita SIMS
Furlong SchoolBase
Pupil Asset
RM Integris
ScholarPack
SchooliP is the simplest and most effective way to manage teacher and staff appraisal in schools. Our solution has a proven track record of improving standards, reducing workloads and decreasing costs. In partnership with Wonde, we are proud to offer this data integration function.
Find out more
Talk to our team today to find out how Derventio Education software can support you and your colleagues.
Contact Us