The long term benefits of using SchooliP
We recognise that we often espouse the immediate virtues of becoming a SchooliP customer. However, since we developed our software in 2011, we are fortunate to work with a number of customers on a long term basis. One example is The Park Academies Trust and we recently spoke to Executive Headteacher, Clive Zimmerman who introduced SchooliP initially to the Lydiard Park Academy in 2012.
2012 saw a search for an electronic system at Lydiard Park Academy. After receiving several demonstrations of available products, a word of mouth recommendation led to a meeting with Damien Roberts. 
Damien's subsequent demonstration of SchooliP made an immediate impression. When asked to comment on the longevity of SchooliP, Clive identified a number of factors that have led to its successful use. The introduction of a mobile app in 2016 meant that it was now even easier for users to upload evidence to demonstrate their performance. 
Clive was very complimentary of how staff members were immediately able to fully utilise the system.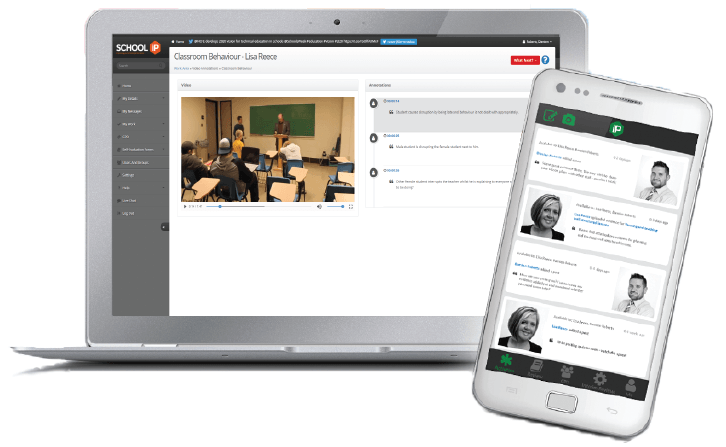 In using SchooliP for a number of years, there is now a wealth of data that can be accessed by the Park Academies Trust. This is helpful as the organisation evolves and grows in size. In late 2016, control was assumed of the Abbey Park School (formerly Isambard Community School). One of the very first actions by Clive and The Park Academies Trust was to introduce SchooliP. Click here to find out more about the full benefits the trust enjoys in our MAT case study.
We are delighted that The Park Academies Trust remains a committed SchooliP customer. This is a testament to our support team that have fostered an effective long term working relationship. If you would like to enjoy the long term benefits that are being enjoyed by The Park Academies Trust, please do get in touch. Our sales team can be contacted on 0333 0433 450 or info@derventioeducation.com. Alternatively, click her to arrange an onsite or online demonstration of SchooliP.
Find out more
Talk to our team today to find out how Derventio Education software can support you and your colleagues.
Book a Demo