"Staff can now focus on their own improvement i.e. teaching+learning."
Wellington Academy
The Wellington Academy near Andover approached SchooliP with the aim to invest in an electronic system to help improve their school's performance. Their main reason for purchasing the SchooliP system was for staff performance management, audits and administration; which the Principle and SLT deemed instrumental in improving their'Requires Improvement' Ofsted grading.
Kristian and the Assistant Principle Paul Blake had initial concerns with regards to the risks involved when implementing a new system such an incorrect set-up, lack of 'buy-in' from the various tiers of staff or a lack of understanding of how to use the system effectively. Despite initial concerns as with any new software, SchooliP proved to be an intuitive and easy to use cloud based solution, supported by fully comprehensive online training for all users plus onsite training is available for further support and guidance.
Accessible on any computer or device with an internet connection, the system intrinsically links performance management, improvement planning and self evaluation significantly reducing administration and allows school leaders to see the bigger picture. CPD budgets are reduced and up to date inspection materials for all staff can be accessed in minutes.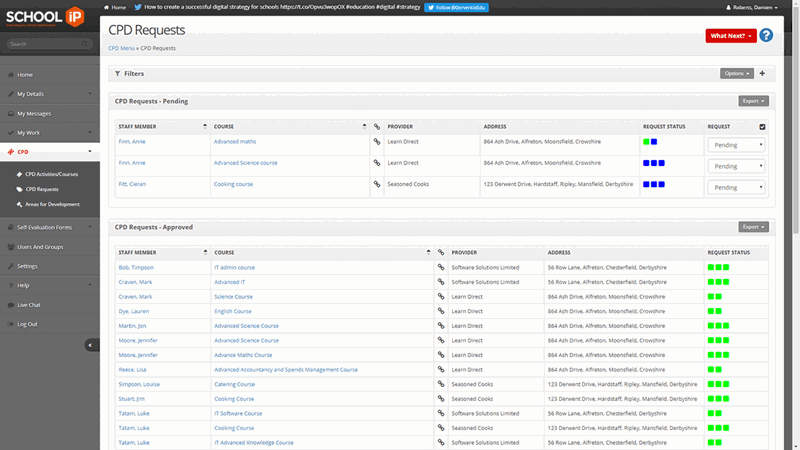 The SchooliP Support team worked closely with the school to set the system up to mirror their framework and import data such as staff lists and objectives.
Staff can now focus on their own improvement in terms of their teaching & learning.

Kristian Still, Assistant Headteacher
Kristian comments, "Our performance reviews call upon Teachers standards, lesson observations and areas for improvement. Staff can now focus on their own improvement in terms of their teaching & learning. That in turn will allow the SLT to make informed decisions on PRP."
Lesson observations can be done in real time and the feedback used as a basis for dialogue between teacher, line manager and mentors. Department, curriculum and subject leaders can all see what progress is being made and the Principal can take a 'whole school' view. As part of the school's development plans, they can reference the work the school is focussed upon against the school's self evaluation form.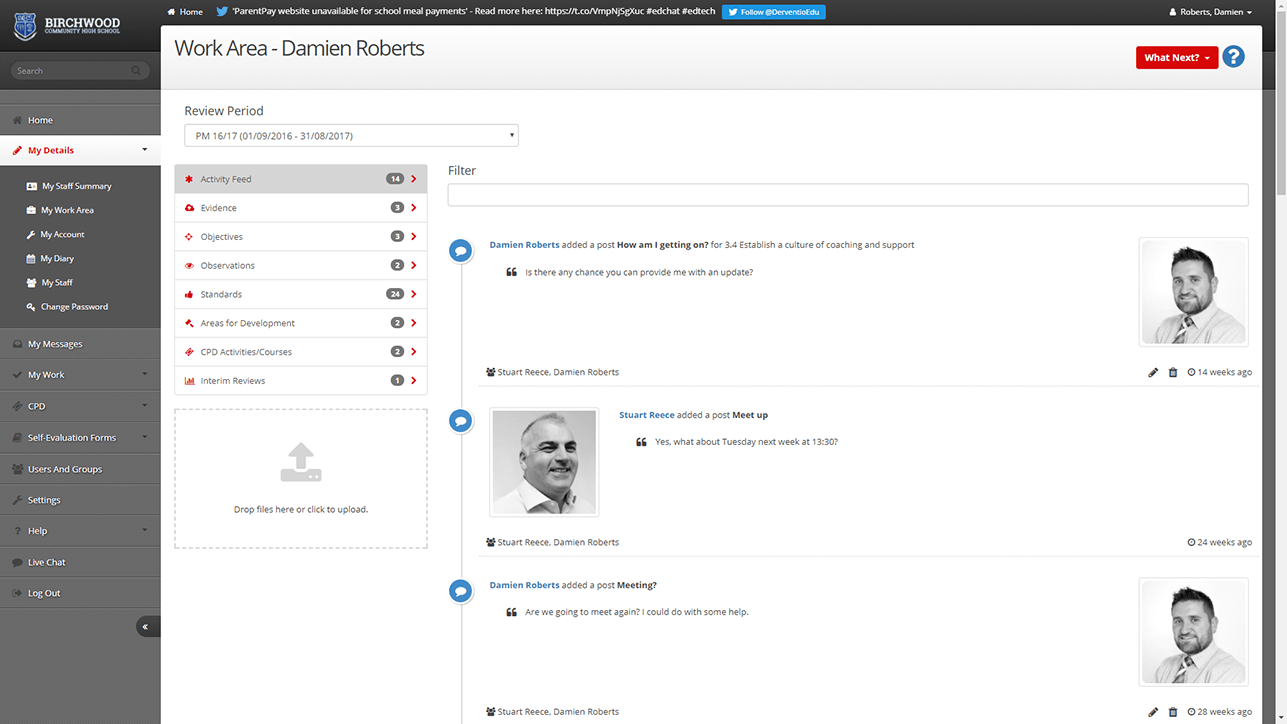 Kristian offers this advice:
Give users the appropriate 'rights' for their position and responsibilities
Use SchooliP every day and use it as a task manager
Make use of the support provided by the SchooliP team
List your teacher types – at all levels and associate them with Teachers Standards
Have more than one 'champion' and use some 'early adopters'; they can support when it comes to roll out to all staff
Filter development plans and objectives by department
The team at Wellington Academy have now been using SchooliP for a number of years and Kristian now considers himself as a 'Power User' and advocate for the software.
Find out more
Talk to our team today to find out how Derventio Education software can support you and your colleagues.
Contact Us