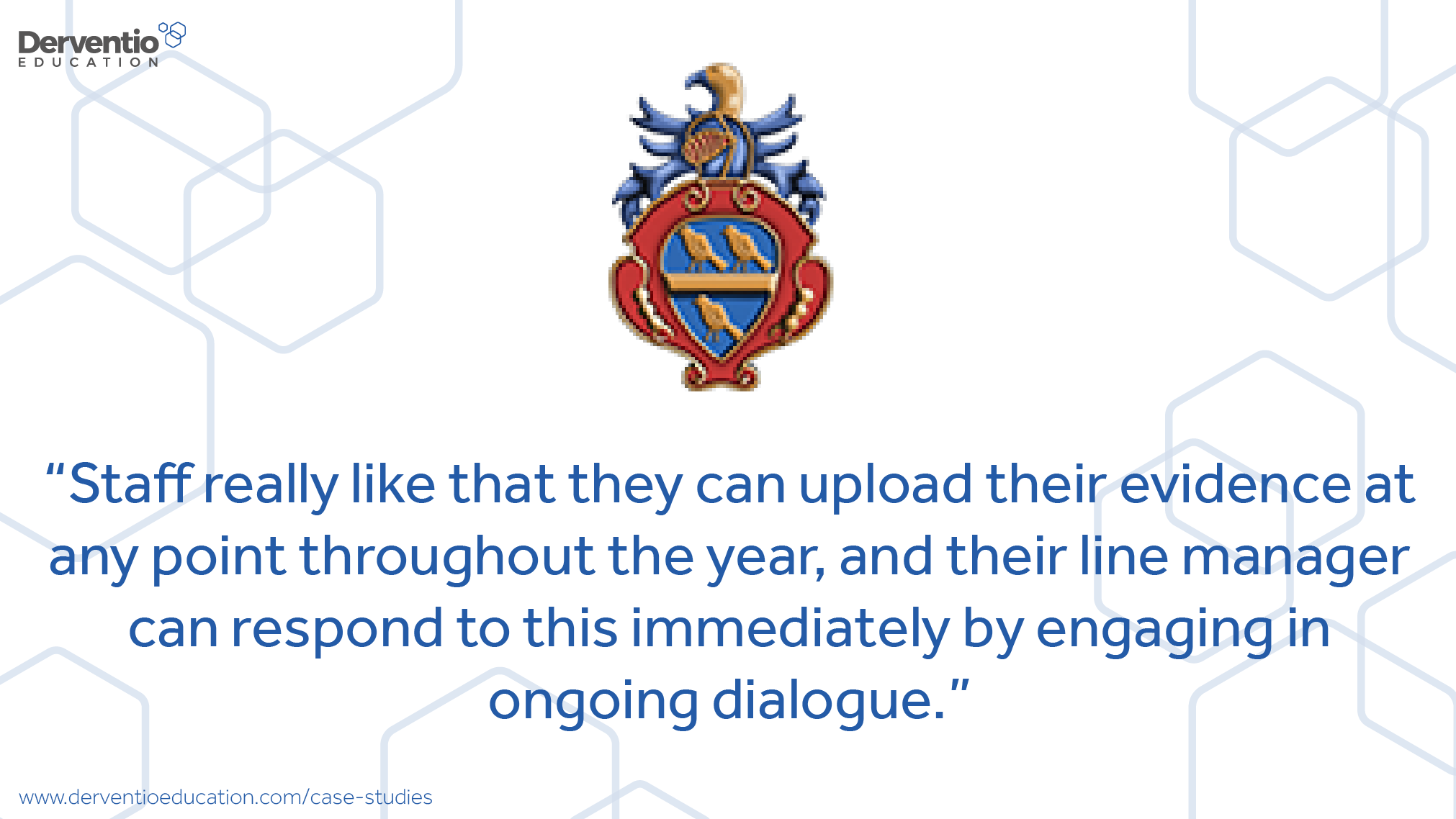 Phil Smith, Deputy Head at John Port shares why they selected SchooliP:
John Port School is a large academy based in South Derbyshire and has just over 2000 pupils. After being graded 'Outstanding' in 2011 we decided to engage with SchooliP to further support our teaching staff with web-based performance management across the school.
Being a very large school, with over 130 teaching staff, our old paper-based appraisal system brought many problems concerning consistency and fairness. This caused the volume of paperwork and administration to become unmanageable and removed the proactive personal philosophy which underpins successful appraisal.
The decision to engage with SchooliP over any other system came about due to a need for an appraisal and performance management system, which was simple to use and as fluid as possible. The teachers and line managers were sharing a big frustration that performance management became 'that one meeting in September' which created a lot of anxiety and stress. Staff felt like they were 'jumping through hoops'.
Staff wanted a system whereby they could be proactive and empowered with regards to their own development, the support that they may need and also the reporting on the progress they are making towards agreed objectives.
Once we had chosen to buy into SchooliP, the implementation was actually very simple.
SchooliP is cloud-based and the Support Team at SchooliP provide free data imports to setup staff member data and configure the system ready for use.
Uptake by staff members has been good. They started off obviously being slightly suspicious, as staff can be of anything new. They felt potentially that we were judging them differently, which of course we weren't.
Staff really like that they can upload their evidence at any point throughout the year, and their line manager can respond to this immediately by engaging in ongoing dialogue.

Phil Smith, Deputy Headteacher
Staff really like that they can upload their evidence at any point throughout the year, and their line manager can respond to this immediately by engaging in ongoing dialogue. As a result, meetings with staff concerning performance management are more frequent and are occurring at regular intervals throughout the academic year.
Line managers throughout the school are better informed - they get emails whenever one of their members of staff uploads a piece of evidence. They do not feel the need to 'check up on staff progress'.
The implementation process incorporated a number of training sessions to embed the system within the school and educate staff on its use.
John Port School now has all of their teaching staff using SchooliP frequently. The vision is to extend this to support staff in the near future.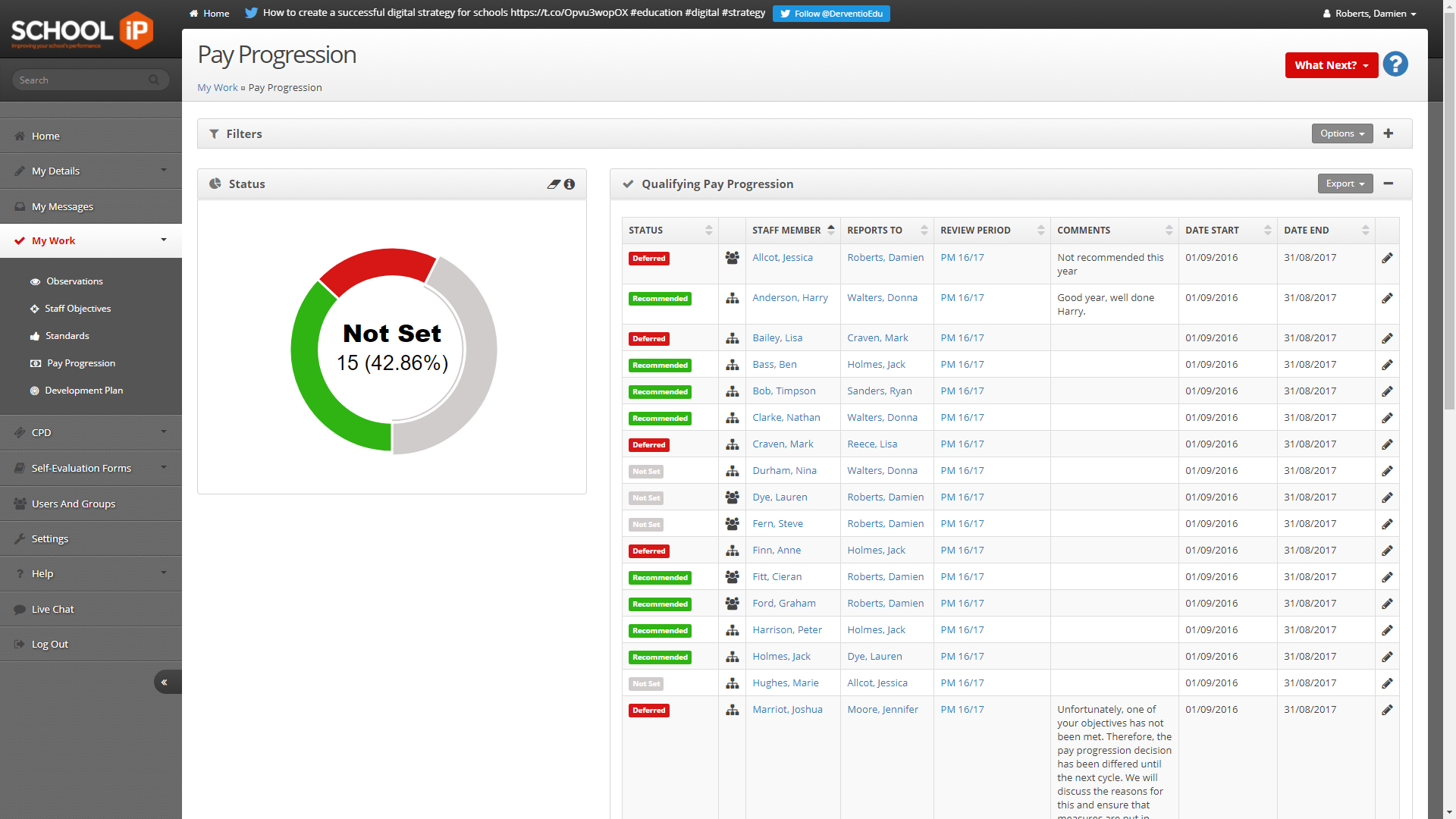 With evidence being uploaded, blogs used to communicate and the logging of CPD, John Port's senior leadership team can now assess how many objectives are being met; both by teaching staff and the school as a whole.
This means that support can be put in place to aid the growth of staff through the appraisal system. After having some concerns from one of the teaching unions about appraisal and changes to pay policy and how it links into fairness of appraisal for staff, the staff at John Port School chose to dedicate an inset day to performance management.
As a result, SchooliP worked with staff members to implement the recording of Interim Review meetings, which included all staff generating a self-evaluation form. SchooliP continues to be an integral part of performance management at John Port School, saving valuable time and supporting all staff towards a transparent and fair process of staff appraisal as well as supporting their individual development.
Find out more
Talk to our team today to find out how Derventio Education software can support you and your colleagues.
Contact Us