"Members can share important information and easily access documents."
UHR - Powerful Content Management System
UHR is the professional organisation for Human Resources practitioners in the United Kingdom and Eire universities. The purpose of UHR is to exchange news and disseminate best practice. UHR works with associated bodies such as Universities UK, UCEA and GuildHE to offer co-ordinated responses to consultations by bodies such as funding councils and the government.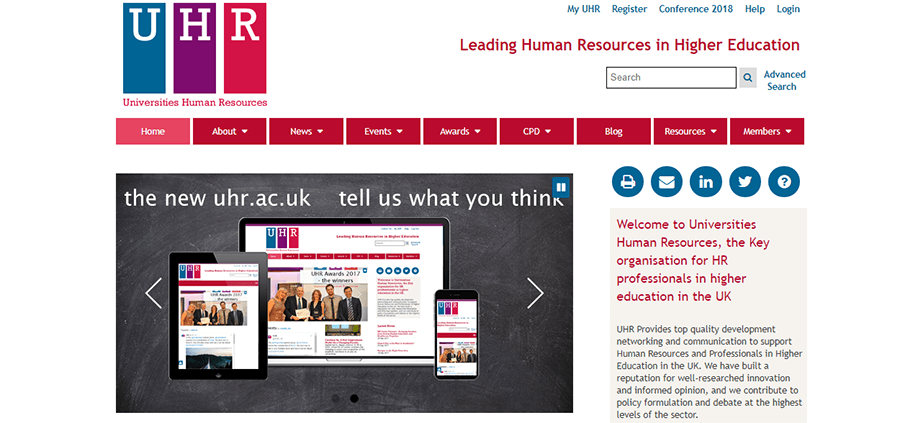 The UHR website forms a useful resource for members giving up-to-date information about events and activities affecting UHR members. They can effectively share important information and access documents with ease. This has been developed utilising Derventio's powerful content management system, Celsus. The responsive design of the site has enabled members to interact more freely and frequently.
Find out more
Talk to our team today to find out how Derventio Education software can support you and your colleagues.
Contact Us